Benefits Of Buying CCSabers Relic Hunter RGB/Neopixel Lightsaber
by: WuCindy -
In Star Wars movies, comics and animations, lightsabers are widely used because of their powerful and diverse features. They have excellent performance, weight and hand handle. Lightsaber has a realistic combat sound when you wave the lightsaber quickly, and the polycarbonate blade has a real green light that perfectly matches the movie. If you buy a lightsaber at the CCSabers online store, it is important to know the benefits you'll get. Some of the benefits are as follows:
1. Production
CCSabers Relic Hunter RGB/Neopixel Lightsaber is one of the best style-built weapons. It uses the most advanced GHV3 and Profieboard V2.2 technology in the lightsaber industry today, which contains real power and makes users feel it like a real weapon.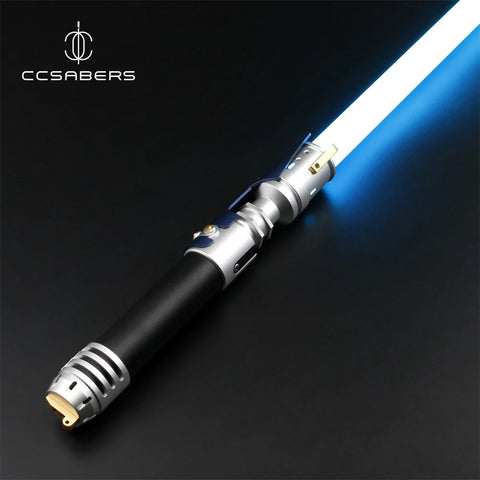 This lightsaber is able to change color while having different sound effects. Their production style allows them to be used in video games and several other areas.
2. High quality
When it comes to the quality of lightsabers available on the market, The Star Wars Relic Hunter RGB/Neopixel Lightsaber is well known. Because it has a high-quality model. It is a simple model combining with other realistic designs. Thus, it has the ability to emit light, while others involved do not have this function. For most people, the Relic Hunter RGB/Neopixel Lightsaber is the most beloved toy weapon. Also, it was used by the main characters in Star Wars. When shopping, you should know that there is plastic or metal made and choose the one that suits you best.
 3. Availability
When purchasing CCSabers Relic Hunter RGB/Neopixel Lightsaber, you should know that they are readily available. You just need to make one choice. CCSabers have gained a good reputation for manufacturing their own electronic components. There are dedicated professional installation and repair services, which are the trusted reasons. At the same time, making customers feel comfortable when they buy.